Alison Moyet - US & Canada Solo Tour
27 August 2008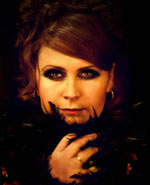 The success of Yazoo's Reconnected tour has created unprecedented demand from American audiences for Alison to return for solo dates on their shores - and lightning fast, Alison Moyet will be performing her new tour in October 2008.
Fourteen years since her last tour in the States, Alison will be treating audiences to material from her recent albums, The Turn, Voice and Hometime, but will also be returning to songs from Alf, Hoodoo and possibly Raindancing.
The dates are:
05 Oct - Toronto, ON
07 Oct - New York, NY
08 Oct - Boston, MA
10 Oct - Westbury, NY
11 Oct - Asbury Park, NJ
12 Oct - Glenside, PA
14 Oct - Washington, DC
17 Oct - Dallas, TX
18 Oct - Houston, TX
20 Oct - Phoenix, AZ
21 Oct - Anaheim, CA
23 Oct - San Diego, CA
25 Oct - Los Angeles, CA
26 Oct - San Francisco, CA
28 Oct - Portland, OR
29 Oct - Seattle, WA
Futher details are available within the live section, plus pre-sale ticket information will be available via alisonmoyet.com.
Alison Moyet - 2009 UK Tour
27 August 2008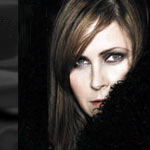 Alison Moyet has been invited by legendary songwriter Michel LeGrand to be the voice of some rare UK live performances.
Alison of course has performed LeGrand songs such as the exquisite Windmills Of Your Mind and What Are You Doing The Rest Of Your Life on the album Voice and sang I Will Wait For You as part of the Liverpool Pops in 2003.
Alison will join the composer of film scores such as Yentl, The Thomas Crown Affair and The Umbrellas of Cherbourg with his big band.
The dates are:
01 Feb - Dublin
02 Feb - Birmingham
03 Feb - Manchester
05 Feb - Leicester
08 Feb - Cardiff
12 Feb - London
13 Feb - London
14 Feb - London
16 Feb - Gateshead
17 Feb - Buxton
22 Feb - Basingstoke
Futher details are available within the live section and via alisonmoyet.com.