'In Your Room' North American Release
08 July 2008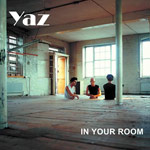 The 4 disc Yaz boxset 'In Your Room' is released this week in North America
Featuring:
Remasters and 5.1 mixes of both Yazoo's classic albums Upstairs At Eric's and You And Me Both
B-sides and remixes
DVD featuring a new short film containing exclusive new interviews with Vince Clarke and Alison Moyet and the promo videos for Don't Go, The Other Side Of Love, Nobody's Diary, Situation (1990) and Only You (1999)
The boxset is available from large music retailers including Amazon (US), Tower.com, Virgin Megastore and Barnes & Noble.
The track listing is identical to the UK / European version of 'In Your Room'.
The individual remastered editions of 'Upstairs At Eric's' and 'You And Me Both' will be released later in the year by Mute/Warner.
Fan Gallery Updated
08 July 2008
Many photos have been added to the fan gallery, including a selection of exclusive images from an early 'In Your Room' photoshoot.
Alison Moyet 'The Turn' US Release
08 July 2008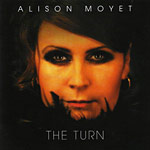 Alison Moyet's most recent album 'The Turn' is released this week by W14 Music in North America on CD and digital download.
Track Listing:
One More Time
Any Time At All
The Man In The Wings
Can't Say It Like I Mean It
It's Not The Thing Henry
Fire
The Sharpest Corner (Hollow)
World Without End
Home
Smaller
A Guy Like You
Amazon (US), Tower.com, Barnes & Noble.
A selection of Alison Moyet albums including 'The Turn', 'Voice', 'Singles / Live' and 'One Blue Voice (DVD)' are also available for purchase online here.
"Reconciled Yaz Reconnects With Fans"
08 July 2008

By Charlie Amter, Los Angeles Times.
Yaz always did leave fans wanting more.
During the course of their brief but auspicious career in the early 1980s, the onetime Basildon, England-based duo released just two albums and three singles. Songwriter Vince Clarke and singer Alison Moyet never toured the United States outside of New York, and one of their best-loved hits in England, where they are known as Yazoo, "Don't Go," fades out around the 2½ minute mark.
Now, after a public split just as their record "You and Me Both" was released in 1983, the group is back to settle some unfinished business.
Continues at latimes.com.
"Synth-Pop Legend Yaz Brings Back Its '80s Magic"
08 July 2008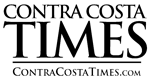 By Jim Harrington, Contra Costa Times.
...Kicking off the show with the defiant torch-song anthem "Nobody's Diary," Yaz would deliver some 80 minutes' worth of synth-pop music that firmly connected with the crowd. The music was both nostalgic (leading people to remember all the times they had danced to these tunes in the past) and excitingly fresh (causing some to wonder when they had last heard a modern synth-pop track that was good as what Yaz turned out in the early '80s).
...As the final techno beat was absorbed into the art-deco walls, one thing was made abundantly clear: These fans never forgot Yaz.
Continues at contracostatimes.com.
"Reunited Brits Still Make The Best Dance Music"
08 July 2008

By Scott T. Sterling, Metromix
You might not realize it, but chances are good that Vince Clarke has made you dance. A founding member of Depeche Mode and the mastermind behind more body-rocking hits than most realize, he left the then-fledgling synth-pop superstars to form a more manageable outfit, Yazoo (known in America as Yaz due to a copyright dispute).
Clark teamed up with powerhouse vocalist Alison Moyet, and the duo cemented their legend upon release of Yazooˇs debut single, the tender ballad "Only You." That hit was backed with the timeless dance-floor scorcher "Situation" (which was recently remixed by buzz dance band of the moment Hercules and Love Affair). Combining Clarke's perky analog beats with Moyet's soulful wail, Yazoo went on to record two instant-classic albums - "Upstairs at Eric's" in 1982 and the more melancholy "You and Me Both" in 1983†dropping such singles as "Don't Go" and "Nobody's Diary."
Continues at metromix.com.