Yazoo Biography - 2008
"One of the things I've learned over the last 25 years," announces Alison Moyet, "is that only once you've performed a song live do you really get the essence of what it is you've written."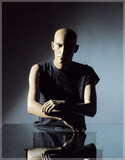 For Moyet and Vince Clarke, the 18 month period spanning 1982 and 1983 in which Yazoo formed, released two albums and numerous hit singles, toured the world, and then finally imploded, is still a blur.
Those 18 months tell the story of two 21-year-olds accidentally finding themselves at the centre of a pop phenomenon, soundtracked by boundary-breaking music melding cutting edge electronica with songs which still celebrate the devastation of love at its most beautiful and destructive.
The duo's intensely creative but ultimately destructive working relationship ended before their second album, 'You And Me Both', was released, but their legacy was a sentiment and a sonic style which sent shock waves through the early-80s charts and in 2008 can be heard in everything from the latest pop girl group to LCD Soundsystem and Hercules & Love Affair.
Announced last year, Yazoo's first live shows in 25 years will take the band around the world once again, performing songs from 'You And Me Both' and its epoch-making predecessor, 'Upstairs At Eric's', for the first time. As Alison explains, "it's the salmon cycle of the creative process: you write, your record, you perform. Performing songs for the first time feels like coming back to end what we started - it's unfinished business".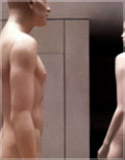 Before we get to the end, let's go back to the beginning. 26 years ago, long before sticking to someone else's formulas became the blueprint for chart success, pop thrived on reinvention and reimagination, and in the sonic wasteland between punk and new romanticism, Yazoo was destined to bloom.
In Basildon, Vince Clarke had just left Depeche Mode, disillusioned with what overnight success had done to the band. Singer Alison Moyet, like Clarke, was just into their twenties, immersing herself in the post-punk pub circuit and on the lookout for band mates.
"I put an ad in Melody Maker looking for a semi-professional band," she laughs. "Not someone who'd just had a massive hit album."
"I'd heard Alison perform under various guises and I knew she was an amazing singer," Vince recalls. "I wanted songs to be sung with a lot of emotion. I didn't know how it would work, but I wanted to try." Schooled in the ideologies of the "splendidly low rent" punk scene, Alison was hardly looking for stardom.
"Ambition was wanting to move up from being third on the bill at a pub to headlining at a pub," she recalls. "Vince was an anomaly - he'd taken it to the next level with Depeche Mode and achieved success at a point when, for me, there was nothing cool about being on Top Of The Pops. But when he got in touch, there was a certain perverse appeal in trying something I'd never done before. It's almost freak like, this idea of someone from Basildon moving out and actually doing something. I found it incredibly compelling."
Great pop is rooted in either total contrast or perfect harmony, and Vince found that while his work with Depeche Mode thrived on vocals suited harsh electronic sounds, the magic in Yazoo came from Alison's soulful, bluesy voice - honed to make itself heard over dilapidated pub sound systems - working against his electronic experimentation.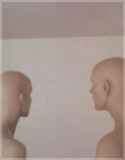 The duo's first song was 'Only You', a heart stopping electronic ballad which is as unique in 2008 as it was in the early 80s. "There was no plan, or a point when we sat down and planned a career," Vince says. "I took the demo to Daniel Miller at Mute, and I got the distinct impression he was not interested. 'That's that,' I thought. 'Get a proper job'."
As it happened, Miller was interested, and the single was released in May 1982, taking the band to Number 2 in the charts. While this was happening, Vince and Alison continued recording.
"Nobody really knew what they were doing," Vince says. "We were open to trying anything - it was like being in a toy shop, finding out what would happen if you pressed different buttons."
Alison remembers the freedom of the creative process, noting that "there were never any reference points. There were no samples, no soundalikes - everything came from influences that had seeped under the skin. We weren't trying to fit in with what was going on, we just wanted to see what sounds we could make."
Though Alison self-effacingly describes the lyrical output of her younger self as "not quite as banal as it could have been", these snapshots of a teenage outsider brilliantly illustrate one of Yazoo's most appealing factors: the idea that electronic music didn't have to be about nothing, and could in fact be about rather a lot. Yazoo were Kraftwerk through the looking glass - this was electronic pop made by humans, not machines.
"When I look back at my lyrics some work well, while others I can hear my youth in," Alison says. "'Nobody's Diary', for example, is a song I wrote when I was sixteen - when I hadn't even had a shag! It was about projection, not experience - the tortured loneliness of someone who had yet to connect with people. Rather than what my lyrics later became, which was the tortured loneliness of someone who had connected with people."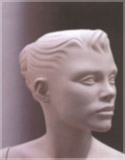 Yazoo found themselves endlessly described as 'unlikely pop stars', but while Vince had been quickly prepared for fame by his time in Depeche Mode, nobody was more surprised by the duo's immediate leap into the world of Smash Hits and Top Of The Pops than Alison herself.
"The music I'd been listening to was anti-pop music; being 'a pop star' was never something I aspired to and when I was young. There was nobody I could see myself in. I often felt like the third sex, like a lot of women, not bothered by going shopping and buying shoes. I couldn't ever get up the enthusiasm for this idea of being surrounded by visual beauty. That hasn't changed - I still live in a pile of shit."
Ironically, taking Moyet's brutally realistic views on life and placing them within the walls of Clarke's pop melodies was a brilliantly anarchic act of post-punk self expression, and their approach struck a chord with fans. Second single 'Don't Go', released only two months after 'Only You', followed its predecessor into the Top 5, and the duo's debut album appeared in the same month, hitting Number 2.
"One minute we were recording a demo on a four track, the next we were on Top Of The Pops," Alison remembers. "It all happened so quickly, I don't think either of us had a chance to enjoy it."
As various tracks zoomed up the US charts, Vince and Alison were beginning to feel the strain. Yazoo's genius may have been rooted in its members' diverse personalities, but this inevitably meant that the creative partnership would never last. There was a self destruct mechanism at the heart of the band.
"After the first album we both started writing for the next record but by then our relationship was strained," Vince recalls. "We weren't really talking to each other. I had no idea how to communicate. Things in our heads got completely out of hand."
As Alison remembers it, "we both had rages - his held in, mine let out. I'd communicate too much, he wouldn't communicate enough. I grew up in a scrapping arena, shouting to get myself heard at home and on stage, and I never saw it as an act of aggression. But once that seam was broken, it was over. I felt sad but there was nothing I could do about it. I understood."
Vince remembers that the period was "traumatic and frustrating" - the band had ceased to exist by the time 'You And Me Both' was in the shops. "25 years later I just know that we were both quite young, although I do wonder what would have happened if we'd learned to talk to each other..."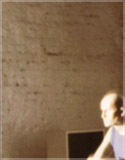 Well, the answer is that Vince may never have formed Erasure and sold over 25 million records with Andy Bell, and Alison may never have embarked on a solo career spanning over twenty years and seven studio albums.
Throughout this time, Moyet has remained faithful to Yazoo's partnership, always feeling uneasy at the prospect of other musicians replacing Vince when Yazoo songs are performed live.
When, in 2007, she was faced with renewed demand from live audiences for the songs that made her famous, she faced two options: stage a one woman show, or reunite Yazoo.
She emailed Vince, respectful of his working relationship with Andy Bell and aware that, in her own words, "you don't go and fuck your first wife for old time's sake". The email coincided with Andy Bell taking a year out from Erasure; the reunion was on. For Alison, a successful touring career spanning 25 years has only intensified her desire to perform Yazoo's songs once again.
"Performing a song live, you become in touch with the subconscious of the songwriting. That's an understanding I've never had of the second Yazoo album, because we never got to perform it. I'm fascinated by whether something which moved me all that time ago will also move other people today."
It's not in Vince's nature to listen to his music after it's released, so the process of excavating the Yazoo master tapes has been an illuminating experience. In many cases, he hasn't heard these songs for a quarter of a century.
"Because a lot of the songs have never been performed live we'll remain faithful to the originals," he says, "but I've been tidying them up. I don't suppose I'll finish working on the tracks until the end of the tour. There's always something that can be changed."
Combined with this idea of a constantly evolving feel to the tour's sound, he's also pleased that technology has caught up with his music. "Compared with the first Yazoo tour, this time I won't need to spend an hour and a half worrying about equipment breaking down. I could always get the machines to do what I wanted eventually, but these days they're putting up less of a fight."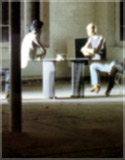 Tantalisingly, the duo are also considering that this new tour may not be the last we hear of Yazoo. "We've discussed doing something new together," Vince says.
"I think I'll probably bring the guitar along on tour. Maybe we could sit down and try to knock a few tunes out, if it feels right. There are no grand plans and songs don't necessarily just happen. But the guitar's there if the moment arises."
Alison, meanwhile, is cautiously optimistic, but excited to get on stage. "All we can say right now is that this tour is the only time you can be certain it will happen," she smiles. "We both know where we are and where we've been. We both know it's a musical coming together - he wants to work with my voice, and I want to work with his sound. The other shit doesn't count."
March 2008
Yazoo tour the UK in June 2008, tickets are available online at ticketmaster.co.uk, gigsandtours.com or livenation.co.uk
'In Your Room', a 4 disc box set is released on 26th May 2008 preceded by the 'Nobody's Diary' EP on 12th May.