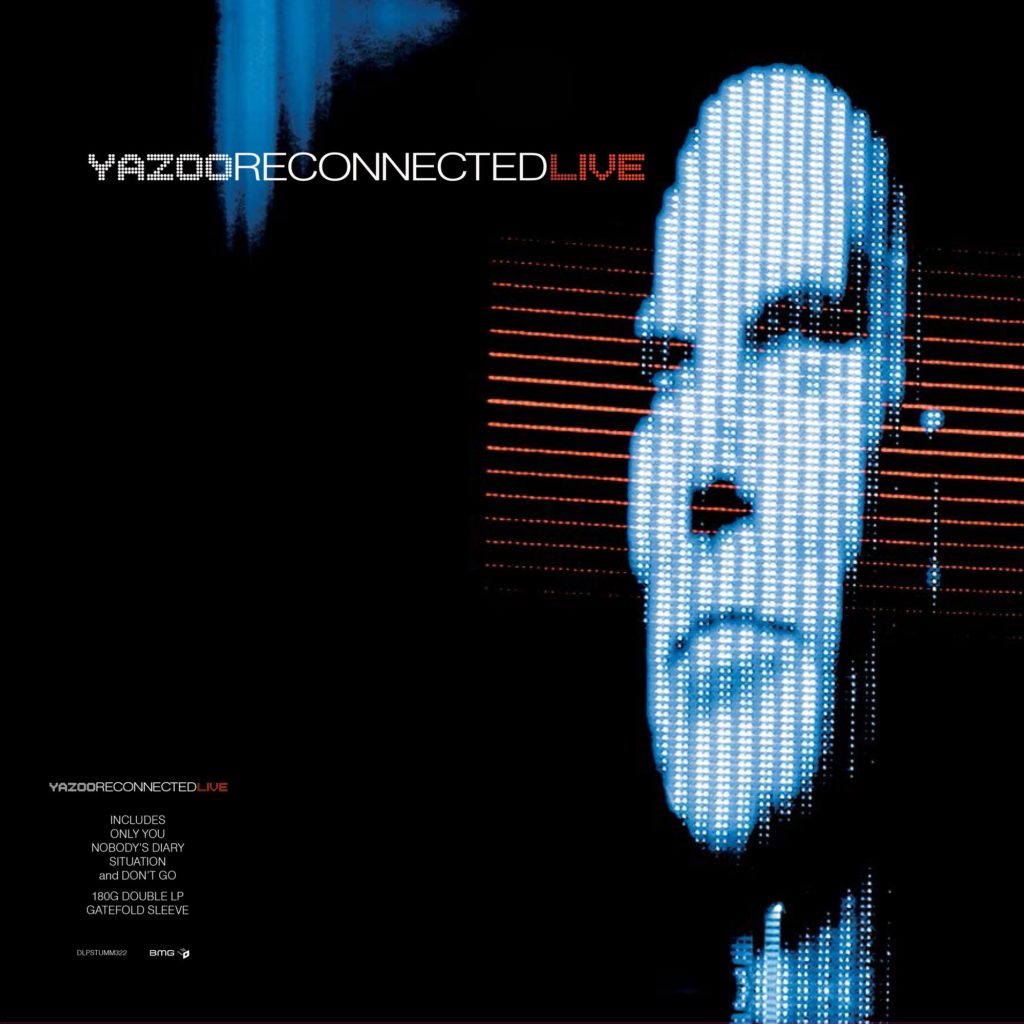 YAZOO – RECONNECTED LIVE
2-VINYL EDITION
As part of this year's Record Store Day celebrations Yazoo will be releasing the first ever vinyl edition of 2010's 'Reconnected Live'.
The remastered release will be pressed on two 180g heavyweight vinyl discs packaged in a gatefold sleeve and will be available on April 13th 2019 from all participating Record Store Day retailers.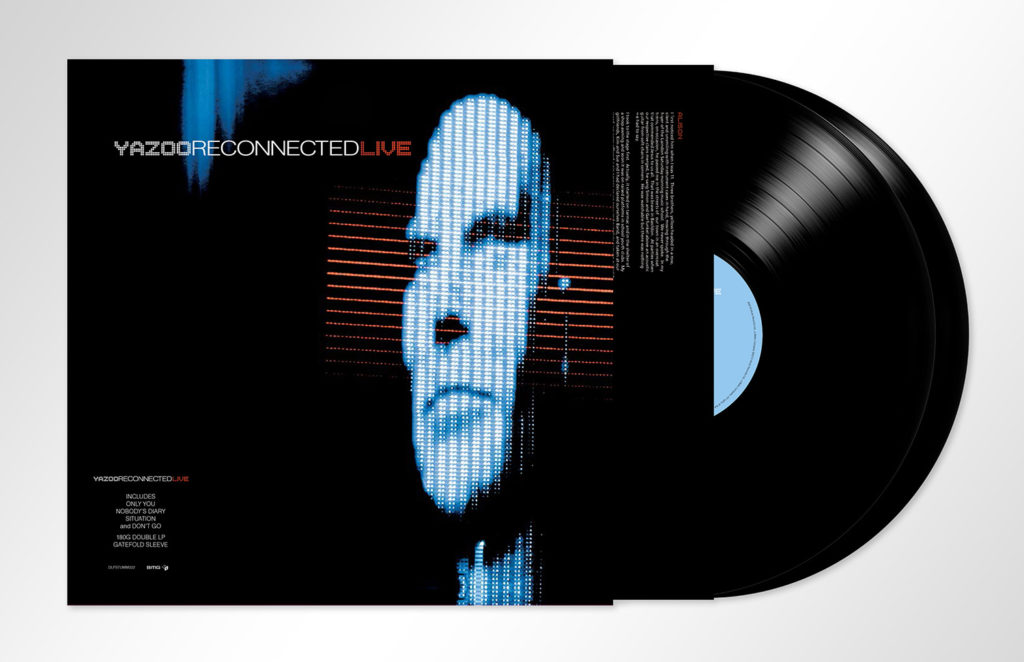 TRACKLISTING
SIDE 1
Nobody's Diary, Bad Connection, Mr. Blue, Good Times, Tuesday
SIDE 2
Ode To Boy, Goodbye '70s, Too Pieces, In My Room, Anyone, Walk Away From Love
SIDE 3
State Farm, Sweet Thing, Winter Kills, Midnight, Unmarked
SIDE 4
Bring Your Love Down (Didn't I), Don't Go, Only You, Situation
FOUR PIECES – A YAZOO COMPENDIUM
4-VINYL BOXSET
&
THREE PIECES – A YAZOO COMPENDIUM
3-CD BOXSET
Four Pieces is a deluxe vinyl box of 4 LPs set in hardback book format, exclusively remastered and pressed on heavyweight black 180g vinyl. The cover is white, soft-touch, matt laminate printed with silver foil on the front and back.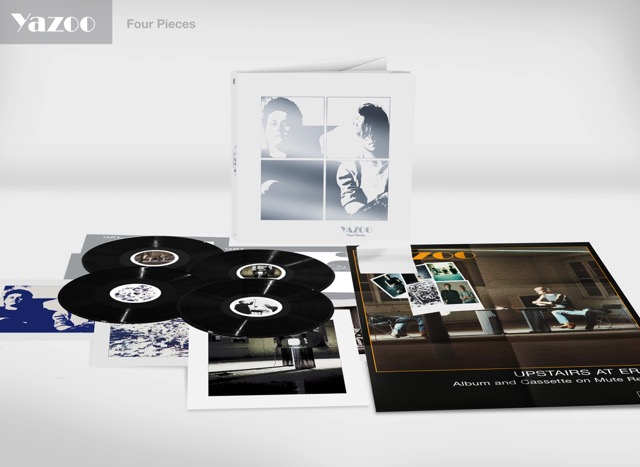 Three Pieces is a 3-CD set featuring exactly the same tracklisting as the vinyl release and is housed in a hardback mediabook with a 32-page booklet containing lyrics and photos.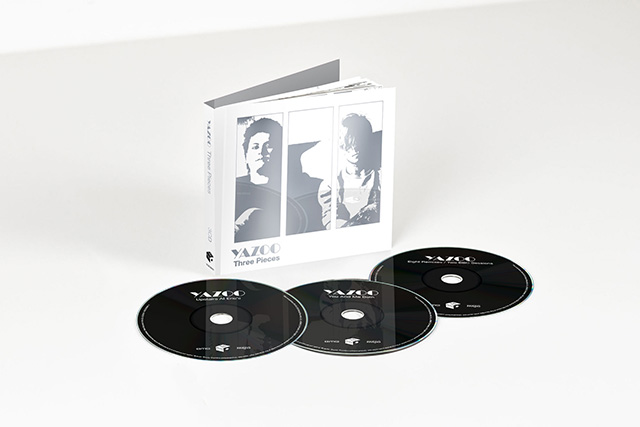 'FOUR PIECES' / 'THREE PIECES' AVAILABLE NOW
Both releases feature:
UPSTAIRS AT ERIC'S
The classic debut album including 'Only You', 'Don't Go', 'Goodbye 70's' and 'Winter Kills'.
YOU AND ME BOTH
The no. 1 UK album, the band's second and final record, featuring 'Nobody's Diary', 'Ode To Boy', 'Mr. Blue' and 'Walk Away From Love'.
EIGHT REMIXES
Classic, extended and rare remixes by Richard X, Todd Terry and Youth, plus the 2017 Orchestral mix of 'Only You' and a brand new remix of 'Winter Kills' by Minute Taker.
TWO BBC SESSIONS (PREVIOUSLY UNRELEASED)
The early '80s John Peel and David Jensen BBC Radio One sessions exclusively remastered and available for the first time. Includes 'Don't Go', 'Situation', 'Too Pieces' and 'Winter Kills'.
PLUS
Four Pieces also contains four exclusive art prints, Upstairs At Eric's and You And Me Both original design double-sided poster and a collection of six pocket-sized photos.